A day tour one in a lifetime memorable experience of your visit to Kumasi
OVERVIEW


Discover the unique culture and tradition of the great Ashanti kingdom during this especially packaged premier full-day sightseeing tour.
Kumasi
is the capital of the Ashanti region and the heart of the Ashanti kingdom, a culture rich with tradition, history and to explore the heritage of the Ashanti. Discover the unforgettable sights of Kumasi –
Yaa Asantewaa birth place & shrine
,
Bonwire Kente weaving
,
Ahwiaa wood carving & crafts
,
centre for national culture
, Kumasi
armed forces museum
, and
Manhyia palace museum
.
Full-day sightseeing trip from Asantewaa Premier Guesthouse will take you to:
Yaa Asantewaa Shrine
Bonwire Kente Weaving
Ahwiaa Wood Carvings & Crafts
Centre for National Culture
Kumasi Armed Forces Museum
Manhyia Palace Museum
What's included:
✓ Shared Tour guide / driver, vehicle and fuel
✓ Bottled water on-board the minibus
X Entrance fees to Manhyia & Armed Forces Museums
X Meals, Drinks and Gratuities (optional)
Departure & Return (What to Expect)
This will be between 8:30am and 9:00am. After pick up at Asantewaa Premier we
will travel through Ejisu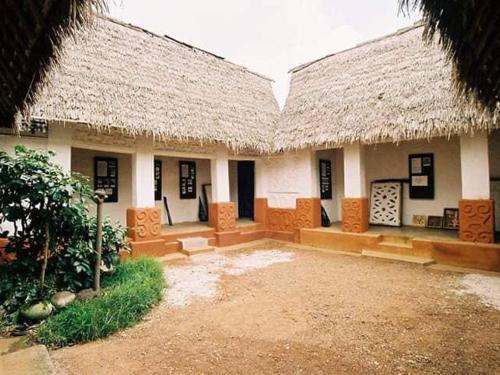 First Stop: Yaa Asantewaa Shrine
Visit the birth place and shrine of Yaa Asantewaa, Queen Mother of Ejisu and learn of
her brave journey of war to defeating the British soldiers in 1900. This's an all-inclusive
tour. Yaa Asantewaa Shrine & Museum, a recreation of her living quarters and the
Besease traditional house, an UNESCO site - all at Besease. The shrine is a traditional
fetish shrine, near the town of Ejisu.


Duration: 40 minutes
Admission: A small token of appreciation to the local chief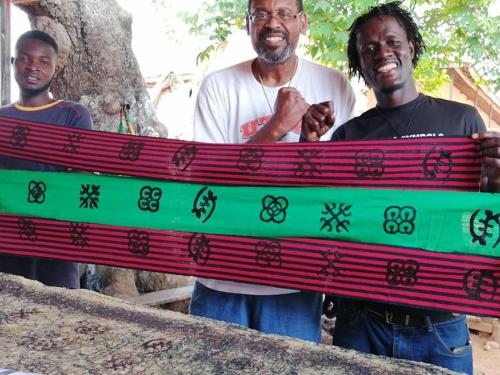 Second Stop: Bonwire Kente Weaving
At Bomfa junction, we'll turn left and drive 3km to Bonwire, home of Kente weaving in
Ashanti. You'll meet master weavers and learn the different types and systems of
weaving. Visit village shops selling kente products and other village crafts. Here you'll
find an ample selection of the cloth that is worn by Ashanti kings, queens, dignitaries
and royal households.


Duration: 50 minutes / Admission: Ticket Free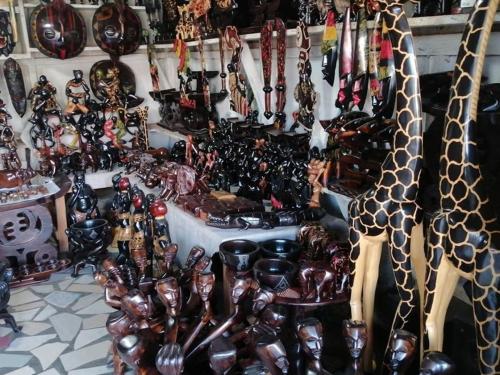 Third Stop: Ahwiaa Wood Carvings & Crafts

Ahwiaa is the home of renowned Ashanti carvings. Watch artisans create stools,
walking sticks, masks and fertility dolls. The vibrant street is lined with shops where
you are sure to find something you like.


Duration: 40 minutes
Admission: Ticket Free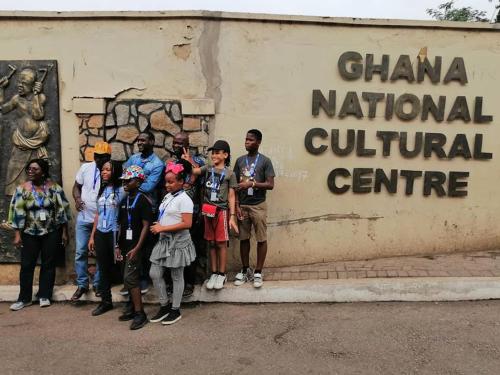 Fourth Stop: Centre for National Culture

At the Centre for National Culture, your guide will escort you to the viewing point to
see and learn history of the people of Ashanti. Have a first-hand practical experience
of Ashanti culture. Cultural tourism is the Centre for National Culture in Kumasi.


Duration: 50 minutes / Admission: Ticket Free
We shall break here for lunch.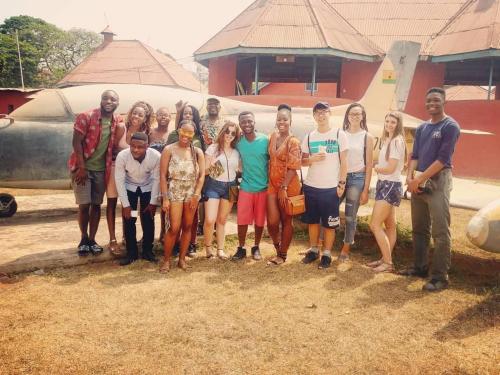 Fifth Stop: Armed Forces Museum
The Kumasi Fort was built in 1820 by the Asantehene (the King of the Asante
Kingdom), Osei Tutu Kwamina, to resemble the coastal forts which were built by
European merchants in the coastal regions of Ghana. Exhibits include military
equipment, artefacts and other objects used in the British-Asante war of 1890 and
during the Second World War.
Duration: 1hr:30 minutes / Admission: Ticket not included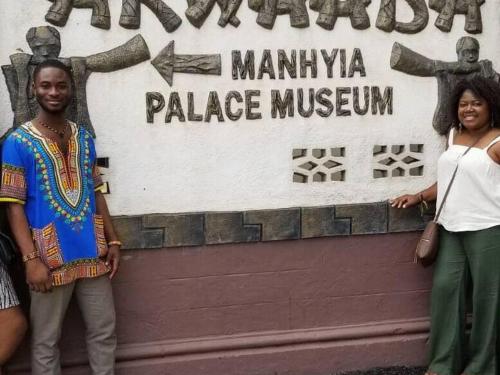 Final Stop: Manhyia Palace Museum

Visitors to the Museum will be able to view video-presentations explaining Asante
history and the richness of its culture, as well as splendid examples of the gold-work
for which the Asante are world famous.
Return Journey:
Our return route will be through Kwame Nkrumah University of Science and
Technology (KNUST).
We shall arrive at Asantewaa Premier Guesthouse approximately 16:30pm.
WE WILL MAKE THIS DAY TOUR ONE IN A LIFETIME MEMORABLE EXPERIENCE OF YOUR VISIT TO KUMASI