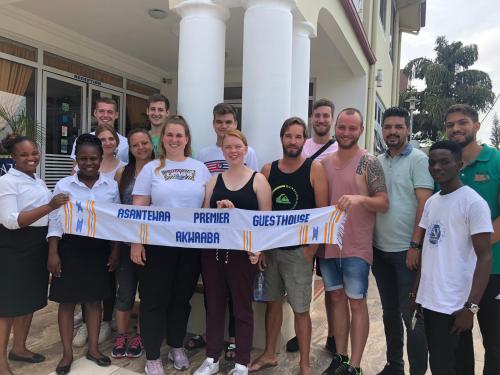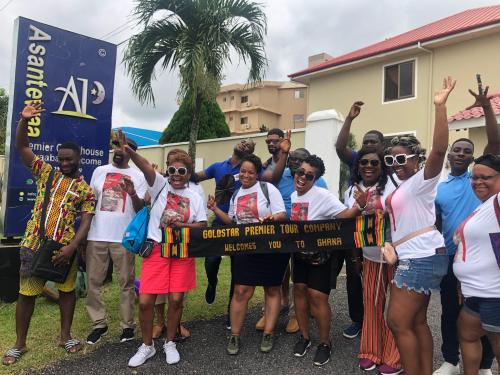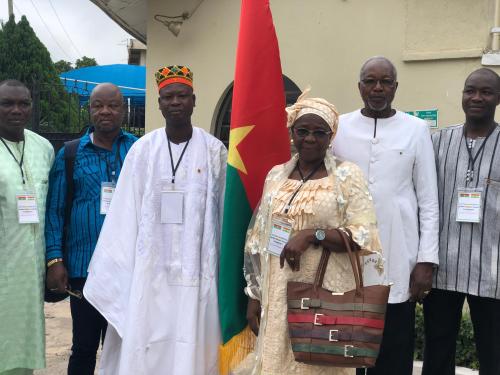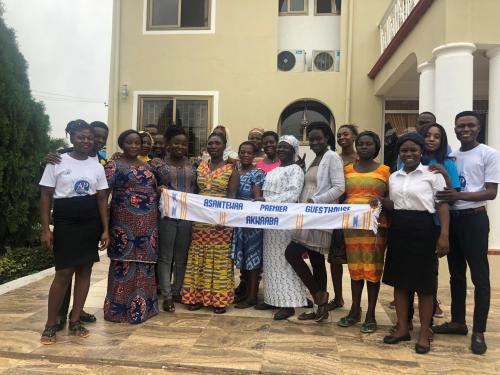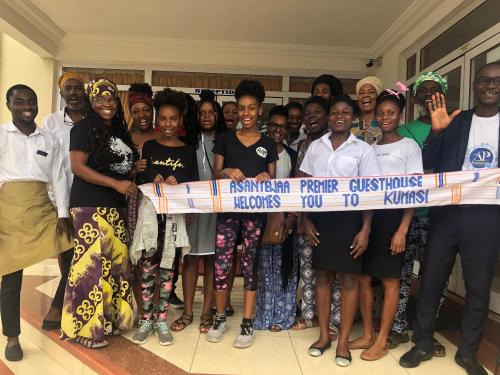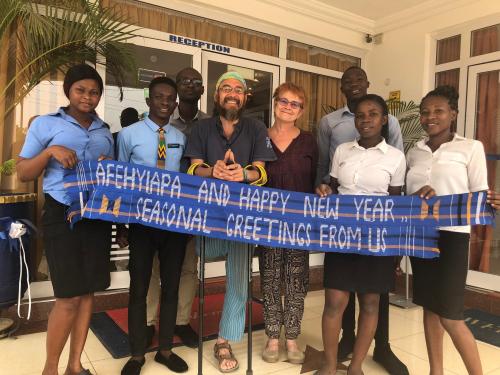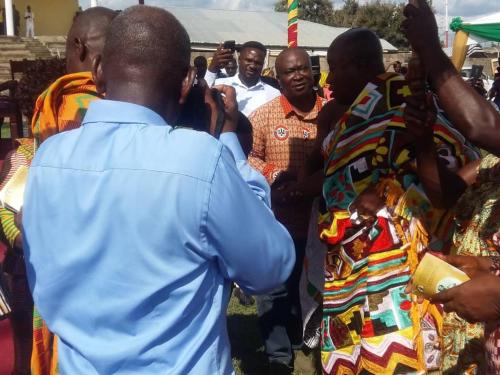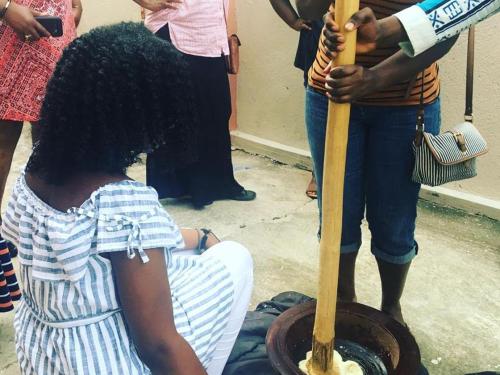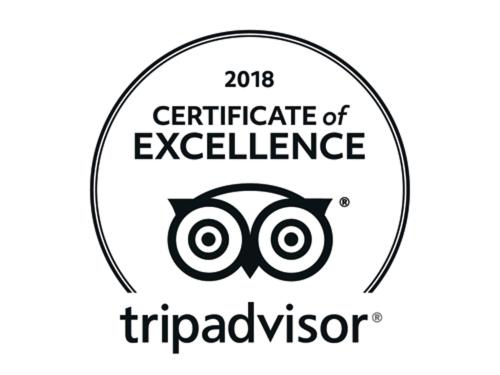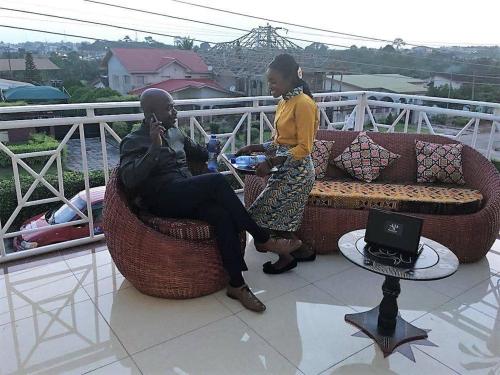 31/10/2017 | Sunny Day!
When the weather gets warm, nothing beats the pleasure of a cold drink and a refreshing beer at the roof of Asantewaa premier with amazing views.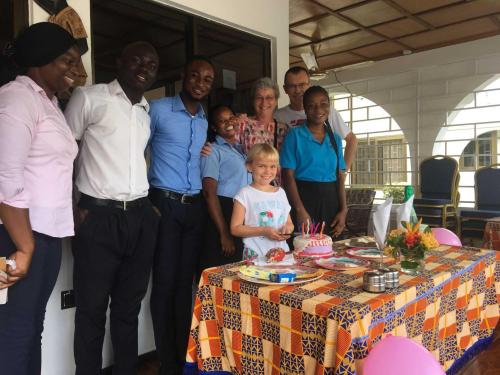 26/10/2017 | Bon anniversaire
Happy Birthday "Heloise"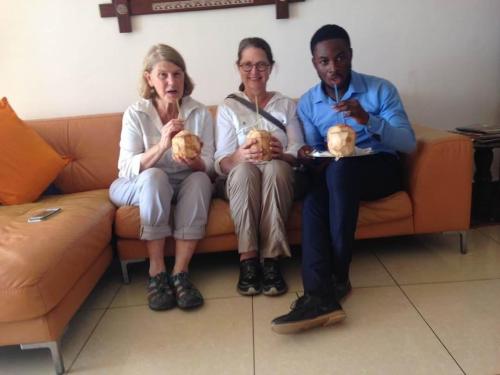 21/10/2017 
|
When the weather gets warm, nothing beats the pleasure of a cold coconut drink.
Asantewaa
Premier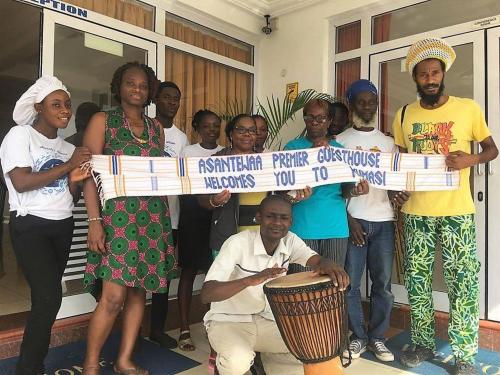 21/10/2017 | Medaase -thank you !
 HABESHA USA. ?Asantewaa Premier Guesthouse is very inviting and we are coming back again?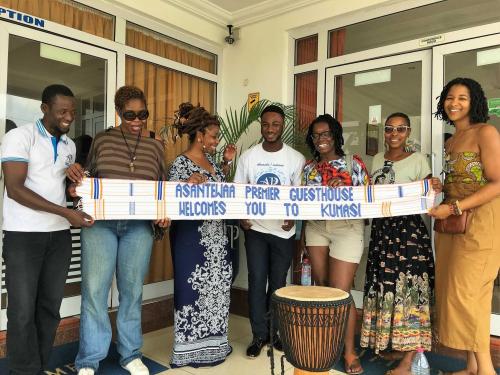 15/10/2017 | akwaaba
 Aisha Raison USA. " delightful, clean, comfortable, professional"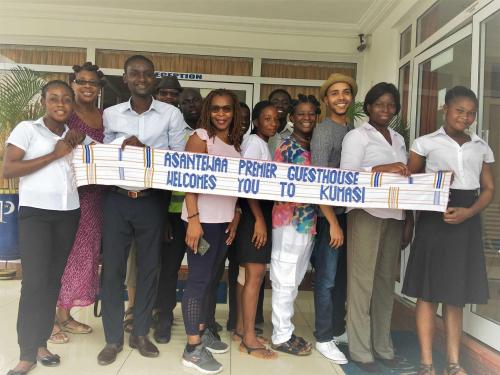 09/10/2017 | SAYING GOOD BYE TO MANCHESTER TEAM
With much delight, we are proud to host Manchester Church of God ministry for the second time.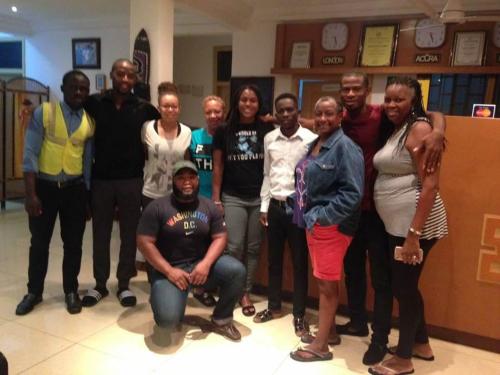 05/09/2017 DWAYNE AND GROUP FROM NASHVILLE, TENNESSEE, UNITED STATES
?My travels have taken me to variety of international wonders? including Asantewaa Premier Guesthouse.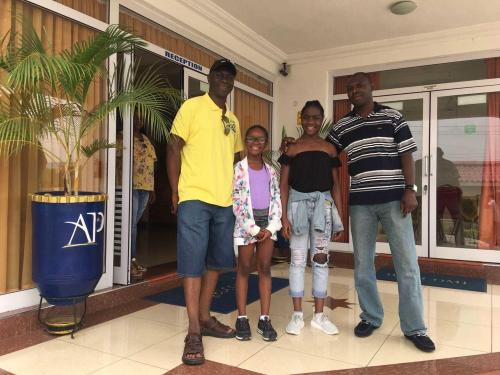 18/08/2017 |Leo and family from Canada 
New discovery !!!!!-It was home away from home, thank you for having us.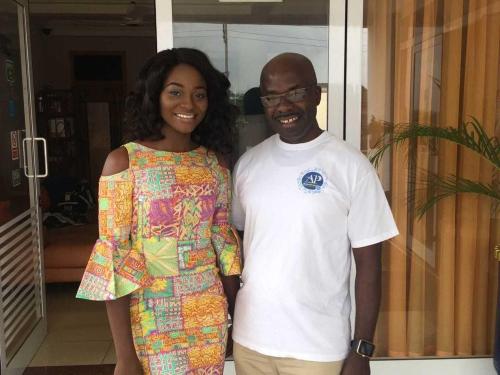 18/08/2017 |Miss Ghana 2017
What more can we ask for ? Hosting Mr & Miss Ghana, picture speak more than words..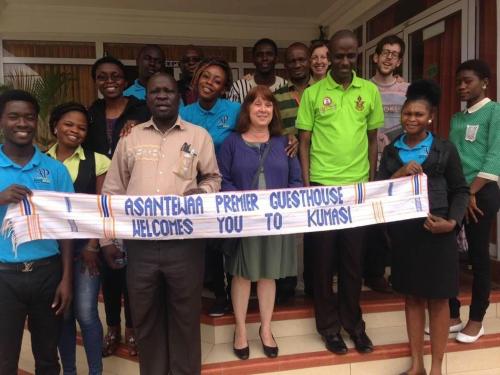 10/08/2017 |University College of London UCL
Asantewaa Premier welcomes you to Kumasi
All around the continent From Kenya, Sierra Leone, Uganda, Zambia and UK
?Thank you for being so accommodating we would highly recommend?
Maria Kett + party -University College of London UCL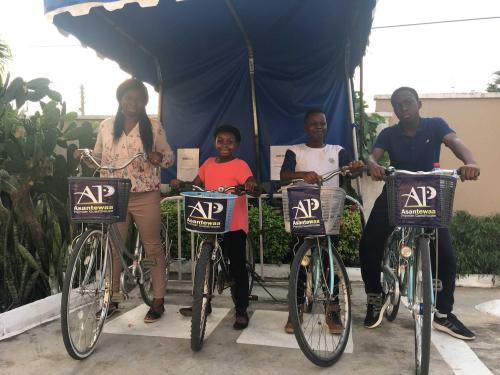 09/08/2017 |Be inspired! 
Get out and have a great adventure around
 
01/08/2017 |Brilliant fun for kids, great value for parents.

Lester & Family "Magical moments during sunset at Asantewaa Premier "
27/07/2017 |Great News!! Free Airport  shuttle  service
 
Now offering FREE Airport, KNUST and VIP bus terminal pick up.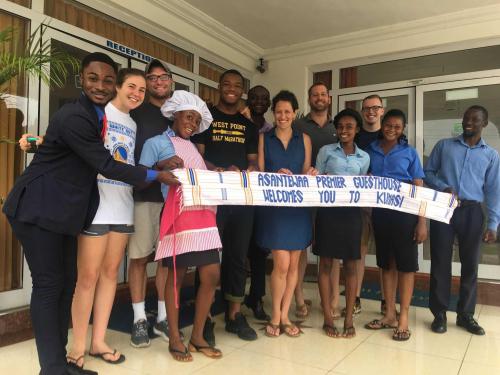 27/07/2017 |?And the winner is ?.. Asantewaa Premier
Brook Trail Greenwood Lake USA ?Jason ?awesome, great place to stay very helpful staff and great night's sleep?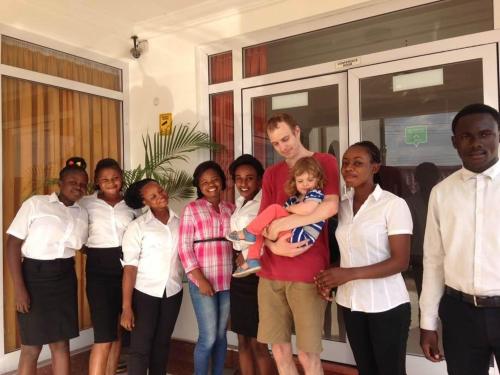 24/07/2017 |?Came as Guests, Stayed as Family?
"I stay in a 4 star hotel which was too expensive considering the length of my stay in Kumasi ,we check out to a guest house at the CSIR the after 5days we had to check out to Asantewaa because of poor service. I must say you are the best considering the service giving and the rate of the room. I will definitively stay here anytime the need arises? Mathias.
 
21/07/2017 |  ?FIRST KUMASI TRAVEL MARKET?
First Kumasi Travel Market, AP was there, it was wonderful. Exposure of what Kumasi has to offer. Nice to see most of hoteliers there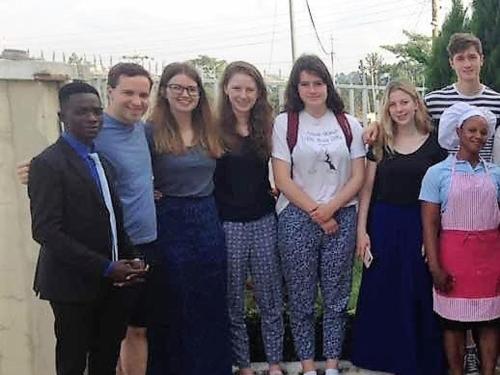 09/07/2017 |  ?Akwaaba.?
AP is honoured to welcome REPTON School from UK for the second time.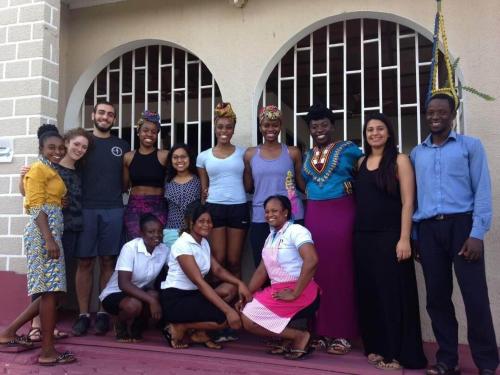 30/06/2017 |  ?What more can we ask for.?
So yesterday, Janet and group of seven medical students from Philadelphia USA College of osteopathic medicine went back after a week stay at Asantewaa Premier.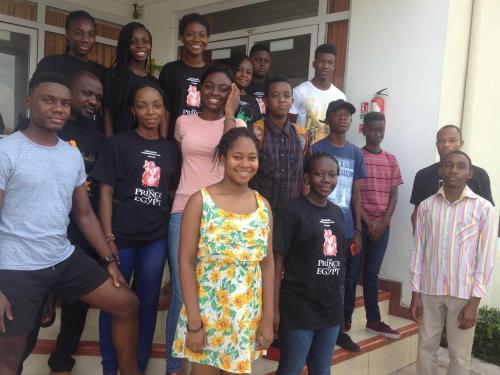 05/06/2017 | Asantewaa Premier hosts Association International School (AIS) from Accra. 
Appreciation and Gratitude - Group leader ?quality, professional and strong values of care and work, appreciation and gratitude?.

WE SAY A BIG THANK YOU TO STAFF.


 
27/05/2017 |  ?MORE THAN JUST A PLACE TO STAY?
Asantewaa Premier yesterday say bye to another group of medical professional after a week-long stay. And this is what they have to say ?Thank you for your great hospitality  we will be back ?  

Kwesi, group leader.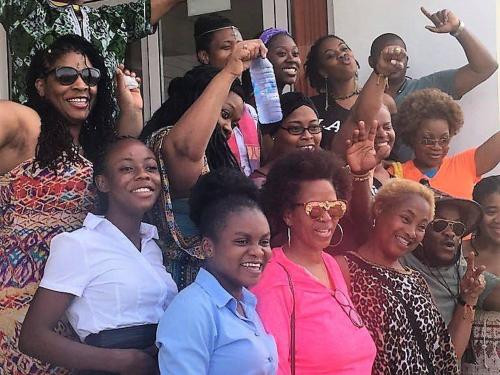 01/04/2017 | Asantewaa Premier say farewell to HRC group of visitors from USA after memorable home visit.

Cynthia, group leader ?very nice guesthouse, staff extremely pleasant, polite, Harmony Relief Care Services thanks you for the wonderful stay at your beautiful establishment. We will recommend all of our loved ones to stay here?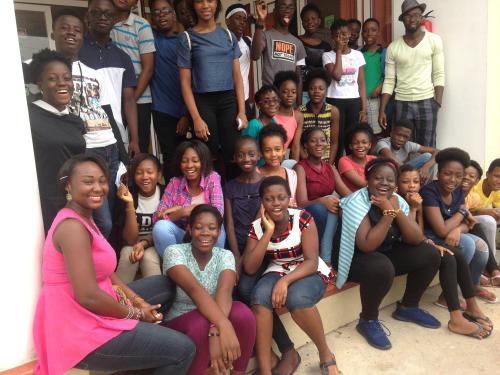 01/02/2017 | Asantewaa Premier Guesthouse hosts FAITH MONTESSORI SCHOOL visit to Kumasi. It was great honour and privilege to have the students.