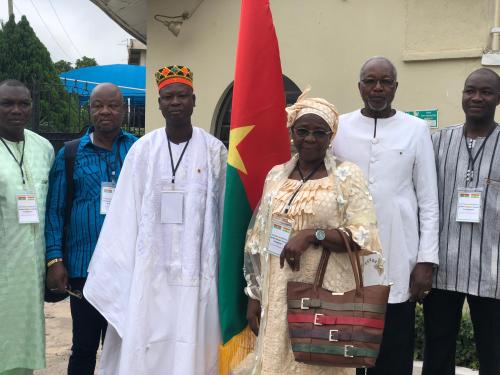 06/09/2019 |
Asantewaa Premier Welcomes High-Level Burkina Faso Delegation to Kumasi "A great pleasure hosting such guests to Ghana, at Asantewaa Premier".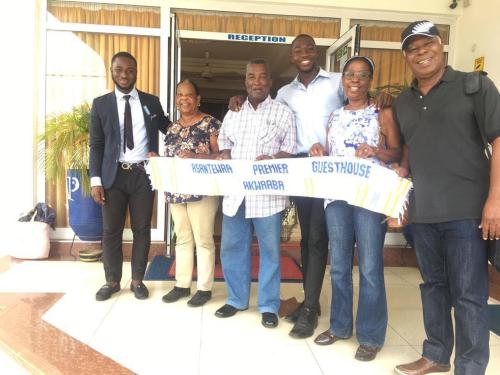 YEAR OF RETURN
We are all coming back HOME , said by Group of African American.
It's indeed the YEAR OF RETURN.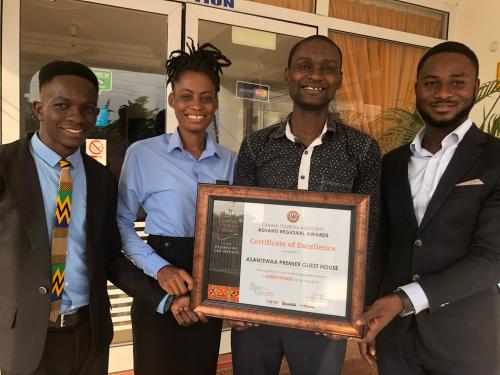 2018 Awards GUESTHOUSE CERTIFICATE OF EXCELLENCE IN in RECOGNITION OF OUTSTANDING PERFORMANCE AS GUESTHOUSE FOR THE YEAR 2018
it's official: Asantewaa Premier was last night voted as Best Guesthouse & Guest Favourite award third consecutive year in Ashanti region' . A big thank you to our fans for your continuous support!
Congratulations to the team in once again!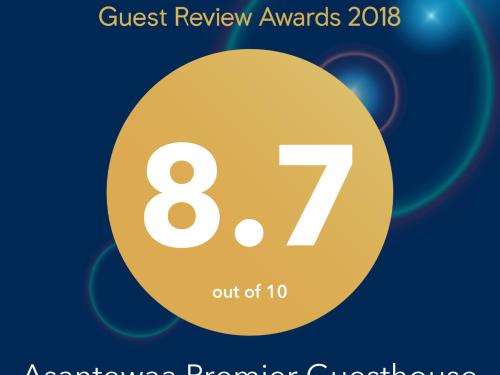 2018 Awards
Booking.com The warmest of welcomes of the year 2016.
Check out our 2016 Guest Review Award from @bookingcom. #guestsloveus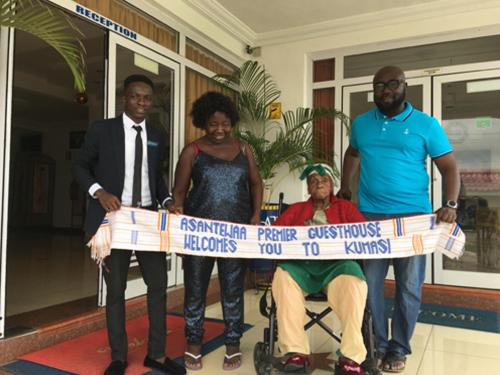 21/04/2018 |Family from UK
We love hosting families & Groups Family vacation that they'll never forget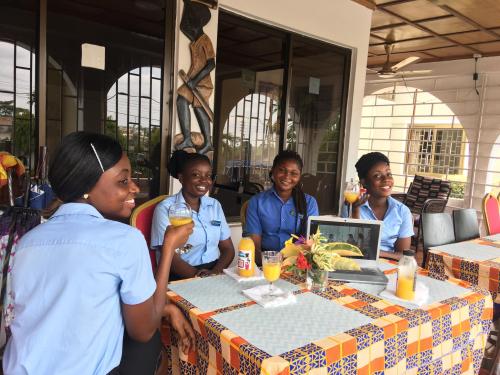 07/03/2018 |Women's Day
In conjunction with International Women's Day, we would like to celebrate the brilliant women of Asantewaa Premier Guesthouse and we hope to encourage many of you in Kumasi.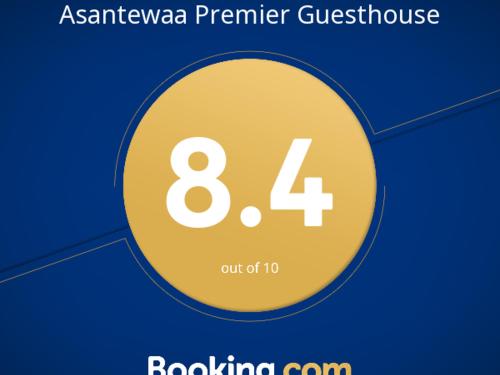 01/03/2018 |WE ARE VERY THANKFUL FOR MORE GOOD NEWS TO BEGIN 2018 WITH.
Asantewaa Premier is honoured to have achieved Guest Review Awards 2017. This is the third time in a row. Booking.com recognised globally that highlights the guesthouse commitment to sustainable development over the years.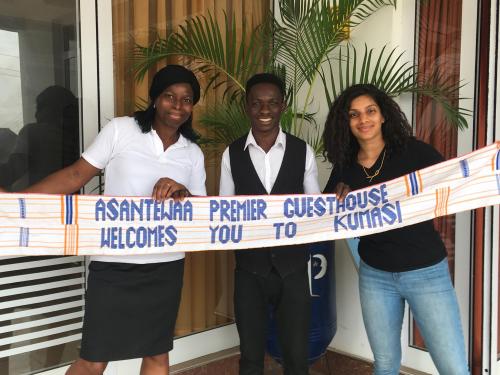 07/02/2018 |Farewell
Warmly welcome, treat and farewell to Sarah from Canada.
"I came to Kumasi looking to develop few projects and a roof where I can stay. I realized yesterday that I left behind a little part of me at your guesthouse and will definitely have to return to meet you all".
Sarah.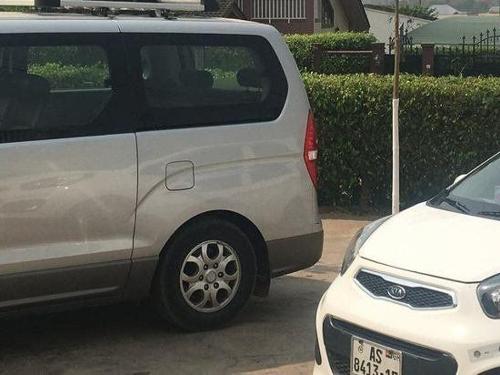 22/01/2018 |Shuttle serviceÂ
Due to popular requests from our guests,   we now run shuttle service (pick up and drop off) exclusively for our quests comfort. If you would like this service kindly request using the "Special Request Box" when making or after reservation is confirms. Please note that there is an additional charge for this service.
 >Read more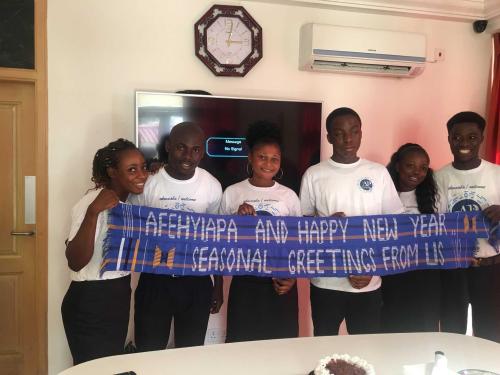 01/01/2018 |Happy New Yea
Happy New Year to our dearest fans / guests! May 2018 be a wonderful year, one that is filled with joy and laughter!Cheers,
Asantewaa Premier Guesthouse
 >Read more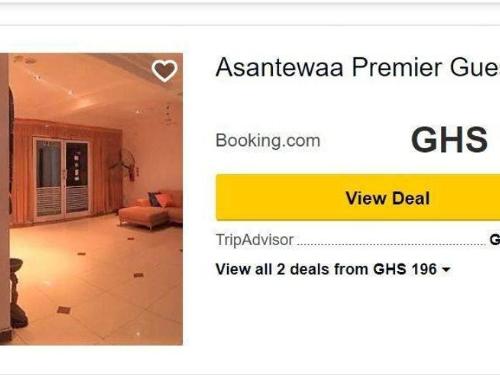 05/09/2017 |
We are Kumasi?s #1 on
tripadvisor
now! Thank you for your support for Asantewaa Premier!
>
Read more